Letter to our Shareholders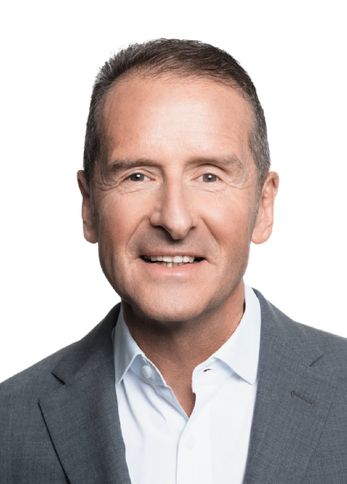 It is with deep concern that we are currently looking to Ukraine, to the people there, to our colleagues and our European neighbors, who are suffering from the war. Since the start of the fighting, the Volkswagen Group and its brands have currently donated a total of more than 5 million euros to UNO-Flüchtlingshilfe (the German partner of the UN Refugee Agency) and other aid organizations. At many of our sites, the workforce is supporting relief efforts, and many brands are providing cars for helpers in Eastern Europe.
We cannot yet foresee the effects on the global economy. But it is already clear that a long war would harm not only Europe. The international community, whose prosperity is based on free world trade and functioning supply chains, would be set back by decades. A return to diplomacy and conflict resolution based on international law are indispensable.
The success of the Volkswagen Group with its 120 sites worldwide is also closely intertwined with globalization. In fiscal year 2021, the Covid-19 pandemic and the shortage of semiconductors repeatedly led to production stoppages and supply bottlenecks throughout the entire automotive industry. As a result, we produced two million cars fewer than planned. The fact that the Group was nevertheless able to double its operating profit before special items to 20 billion euros compared to the previous year is due to our resilience and the strong demand for our vehicles, both in the conventional combustion engine business and increasingly as electric vehicles. The premium group with its brands Audi, Bentley, Lamborghini and Ducati contributed disproportionately more to the result. We are investing the generated net cash flow of 8.6 billion euros in our transformation to emission-free, autonomous mobility. We are proposing to our shareholders a dividend of 7.56 euros per preferred share and 7.50 euros per ordinary share for the 2021 fiscal year.
The success of Volkswagen is the success of its 670,000 employees around the globe. Also in 2021, they achieved a great deal. The semiconductor task force found solutions to short-term supply bottlenecks with our suppliers and the semiconductor manufacturers, and our developers brought 150 technical alternatives into the cars to replace missing chips.
We also achieved a great deal strategically last year. Six years ago, we made the decision to switch our portfolio to electric drives. The present shows that this was the right decision. In 2021, we were market leader for electric vehicles in Europe with a market share of around 25% and were in second place in the USA with around 7.5%. This means that our market share for electric vehicles is already almost twice as high as for vehicles with combustion engines. The American climate policy is giving us a tailwind: more than two thirds of all ID.4 buyers in the US are new to the Volkswagen brand. In China, we delivered 93,000 electric vehicles, four times more than the previous year. By 2030, we will increase the global share of e-vehicles to 50%. The future of buses and trucks is also electric: TRATON will continually increase investments in the electrification.
We have reached important milestones in our key markets: In the US, the Volkswagen brand delivered 375,000 vehicles, the best result since 2013. After years of losses, the Volkswagen brand is profitable again in the US, as well as in Canada and Mexico. We are hitting all the right buttons for the American market with our Atlas family of SUVs, the Taos, Tiguan and ID.4 – these five SUV models account for approximately 70% of US sales. In 2021, the Volkswagen brand also turned the corner in South America. With locally developed models such as the Nivus and Taos, we have modernized our product portfolio in recent years, and managed to increase our market shares and return to profit and positive net cash flow. In China, we continue to be very profitable. The Volkswagen brand is the market leader with a share of almost 12%. Porsche, Bentley and Lamborghini have achieved their best delivery results ever.
In the world of NEW AUTO, mobility will be emission-free and autonomous, with a high degree of customer orientation and new sources of revenue.
With our NEW AUTO strategy, we have set the course to make our Group fit for the future. We are transforming ourselves from an automobile manufacturer with fascinating brands and excellent engineering to a vertically integrated mobility company. Battery and charging will become our core competence and source of revenue. By founding our own company under European law, we are bundling our battery activities and occupying all the stages of the value chain that are critical to success. In future, third parties will also be able to become involved in the company – we are not ruling out an IPO.
In the world of NEW AUTO, mobility will be emission-free and autonomous, with a high degree of customer orientation and new sources of revenue, for example through assistance systems or a broad range of entertainment services that can be booked on demand.
Software is the basis for this – our software unit CARIAD is building up the necessary competencies here. CARIAD now employs around 5,000 experts. Thanks to the close cooperation between CARIAD and our brands, around 56,000 customers of our ID. models were able to update their vehicles over the air last year. To accelerate progress in autonomous driving, we have integrated Hella's camera software division and are continuing to expand strategic partnerships – for example between CARIAD and Bosch for the joint development of software.
We are gradually expanding our range of mobility services. We have initiated the acquisition of Europcar to add rental services to our range. For the operation of shuttle fleets, we are continuing to gather experience in Hamburg with MOIA after a pandemic-related break, with the aim of having autonomous shuttles driving through the Hanseatic city from 2025. To this end, we are already testing autonomous driving in Munich with the Volkswagen ID. Buzz and Argo AI.
As for our headquarters in Wolfsburg, we have developed a vision for 2030 to ensure the competitiveness of our largest location. We are going to build a new factory for two billion euros with faster and more efficient processes to produce a competitive, electric and Level 4-capable car from 2026 – Project Trinity. It will bring autonomous driving to the volume segment. We are investing 800 million euros in a new development center, the most modern in Germany. In addition, a leaner, more efficient headquarters will be created at the site, which will manage the Group worldwide.
Despite many successes, 2021 was not an easy year for many employees. I am therefore pleased that we achieved the best score ever in the annual employee opinion survey; this score has been rising continuously since 2018. Thank you very much for your trust. And I would also like to thank you, dear Shareholders, for supporting our strategy.
We are already seeing the dramatic consequences of the war in Ukraine. The effects on our company cannot be foreseen at present. However, in 2021, as in 2020, Volkswagen has shown that our business is resilient despite acute global challenges and that we are able to handle crises better than in the past. At the same time, we will continue to consistently implement our NEW AUTO strategy in order to play a leading role in the future world of mobility.
Sincerely,
Herbert Diess